Developing future business
The Landing Business Park and The Quad Office Campus at Auckland Airport combine to make up the country's newest and most advanced mixed-use business precinct. Both offer world class facilities set amongst a stunningly landscaped environment and rapidly growing commercial and recreational district. There are numerous developments underway at any time
---
Timberly Road
Construction has commenced on this speculative multi-unit warehouse build on Timberly Road at The Landing Business Park. This build is in response to Auckland's increasingly congested business environment and demand for premises and facilities on the doorstep of New Zealand's premier transport hub, Auckland Airport. The architecturally designed four warehouses, due for completion in July 2016, provide a range of options to businesses in a smart location.
Agility
Agility, a leading global logistics provider, has chosen to locate their New Zealand head office at The Landing Business Park. Their purpose-built, architecturally designed 4,750-sqm facility will house both the head office and warehouse. The team at Agility chose the site at The Landing as it is critical for them to be located in an area with good connectivity, security and accessible amenities. Agility will begin moving into their new premises June 2016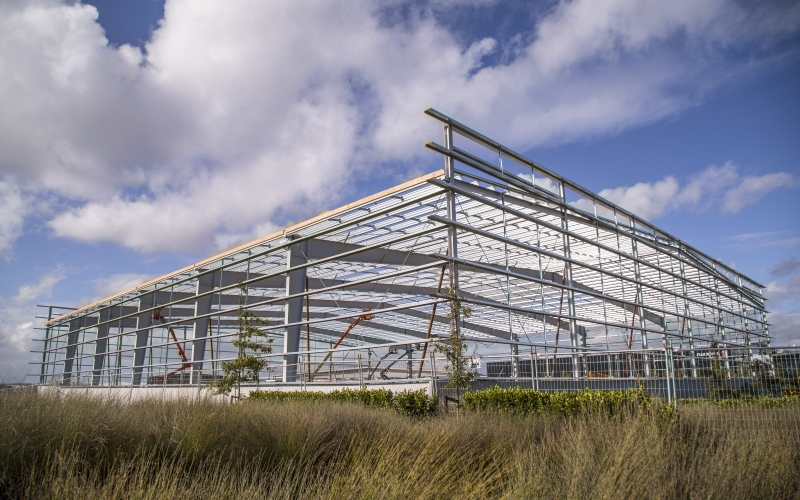 Coca-Cola
Coca-Cola Amatil New Zealand (CCANZ), the company that makes and sells Coca-Cola drinks and other leading beverages in New Zealand, is working with Auckland Airport's property development team to deliver a purpose-built, high-tech, 12,000sqm warehouse. The warehouse will accommodate CCANZ's increasing manufacturing footprint at The Landing Business Park.
CANZ needed to consolidate a number of operations into one. This meant they required a location that provided connectivity, security accessible amenities and complemented their existing manufacturing operations. The property development team were able to meet these specific requirements for Coca Cola Amatil and provide outstanding amenity for their staff and customers.
CANZ are due to move into The Landing Business Park April 2016.